The Scrapbook is the players way to look at their Followers progression in the game. Each page shows the various Time Periods within each Age as well as the cards required to advanced to the next period.
Followers Commandments are also held within the Scrapbook as well as the total amount of each type of Resource Cards a player has.
The Scrapbook has now been replaced since the v2.0 update with the Timeline.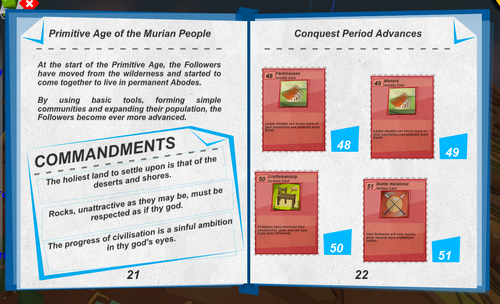 Ad blocker interference detected!
Wikia is a free-to-use site that makes money from advertising. We have a modified experience for viewers using ad blockers

Wikia is not accessible if you've made further modifications. Remove the custom ad blocker rule(s) and the page will load as expected.